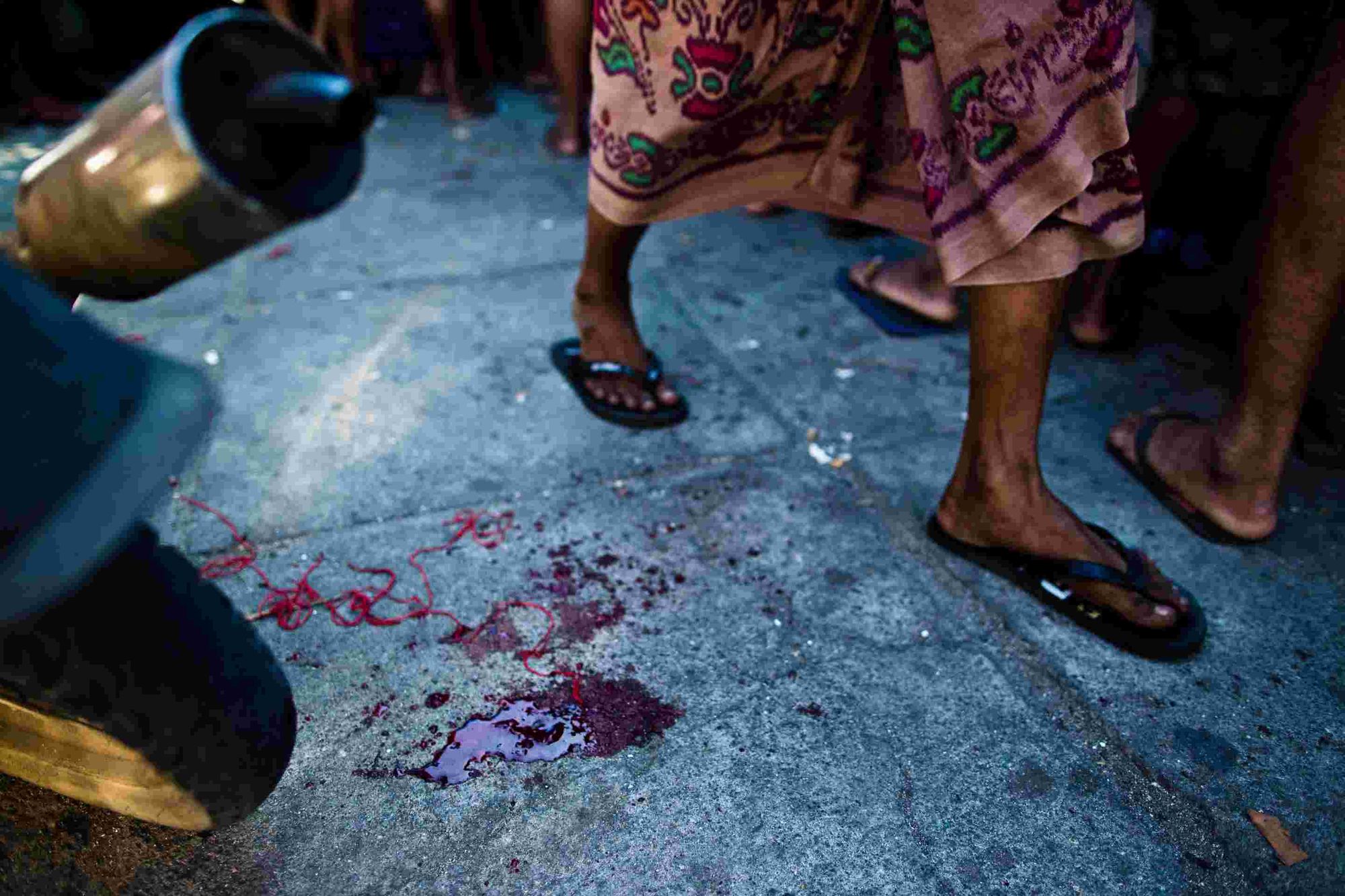 Despite its 1981 ban, cock-fighting (Tajen) is very much alive in Indonesia.
There are two circles of betting: the official circle with bets in the range of twenty to three hundred thousand rupiahs (around one to fifteen pounds),and the unofficial one-to-one betting circle with negotiable wagers and odds.
A blade is attached to each competing chicken and as the fight commences, the frenzied audience call the expected winner by the colour of its plumage and show the amount they wish to bet by waving the cash, all while the owner pulls feathers out of each chicken's neck, ostensibly to enrage the animal.
The rounds are consistently very short, only a minute or two. If the end doesn't come quickly, both chickens are placed in a basket until the weaker of the pair is finished off.
After one animal is killed, bets are settled, without argument, and the dead chicken is disposed of after the leg with the blade attached is dismembered. In this event, the owner of the winning cock received the leg of the loser.
Women were not allowed to participate in, or watch, these cockfights. In this crowd, it was all men with the exception of one western female tourist and one Indonesian woman selling snacks and drinks.
This series of photographs was created at Singapore's Changi Airport. It documents travellers and airport staff sleeping where they can (often in uncomfortable chairs or on the floor) from the hours of 1am - 6am. There are travellers in both premium and economy lounges, all passing the time in the same way.